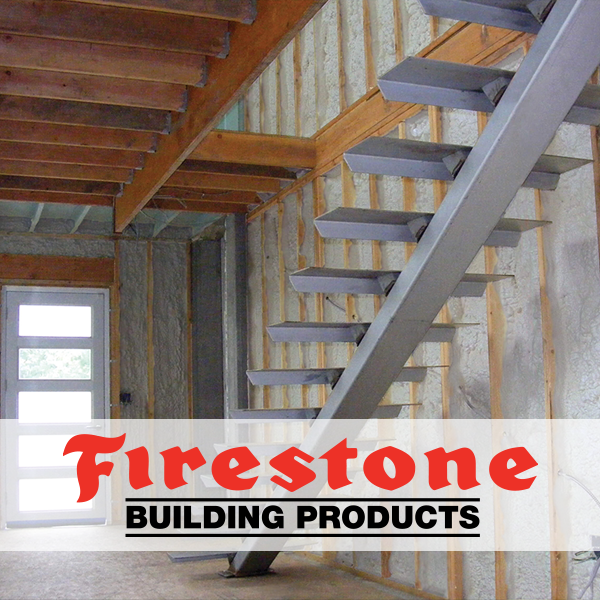 Please Call For More Information
Contact one of our sales experts toll-free at 1-800-901-0088
Overview
Firestone - GACO 183M is a medium-density spray polyurethane foam insulation for use in residential, commercial, industrial and institutional structures, both new and retrofit. GACO 183M adheres well to all common building materials. The material itself creates a permanent air seal which further increases its value as an insulating medium.
Packaging
Firestone - GACO 183M medium-density spray polyurethane foam insulation is sold in 208 liter (55 gallon) steel drum sets.
Details
Firestone - Gaco 183M is a two component HFC-blown (zero ozone-depleting) liquid spray system that cures to a medium-density rigid cellular polyurethane insulation material. Gaco 183M-CAN contains polyols derived from naturally renewable oils, post-consumer recycled plastics, and pre-consumer recycled materials. This closed cell foam is designed to provide: excellent thermal performance; air impermeable insulation; and, an integral part of an air barrier assembly. The finished material meets or exceeds the requirements of CAN/ULC-705.1. The cured material is pewter in colour.
Firestone - Gaco 183M has been tested and meets the current requirements in the national building code of Canada (NBC) as per CAN/ULC S705.1 and is currently listed by the Canadian Construction Materials Centre (CCMC) under evaluation listing #13644-L.
Key Features
LTTR - TYPE 1 provides long-term thermal resistance of 1.8 m²•K/W at 50 mm.
Firestone - Gaco 183M medium-density SPF has an LTTR R-Value of 5.6 per inch.
Meets and exceeds CAN/ULC S705.1 (Including Amendments 1, 2 and 3) as referenced in the National Building Code of Canada.
Use on substrates as cold as -11°C (12°F).
Safe for electrical wiring, can be applied over typical electrical wiring without affecting wire coverings.
Safe for plumbing, can be applied over PVC (polyvinyl chloride), ABS (acrylonitrile butadiene styrene), PEX (cross-linked polyethylene), copper and steel piping systems.